| | |
| --- | --- |
| Posted on December 15, 2018 at 10:35 PM | |
A group of Rotarians and their partners visited the central western town of Blayney recently as part of the Rotary Adopt-A-Town Project. The aim was threefold:
1. Spend money in small businesses within a country town
2. Make a connection with the local Rotary Club to identify future projects
3. Bring some cheer to local farmers and businesses and show that we care
What a successful visit we had! We stayed in hotels, we ate in restaurants and we shopped till we dropped!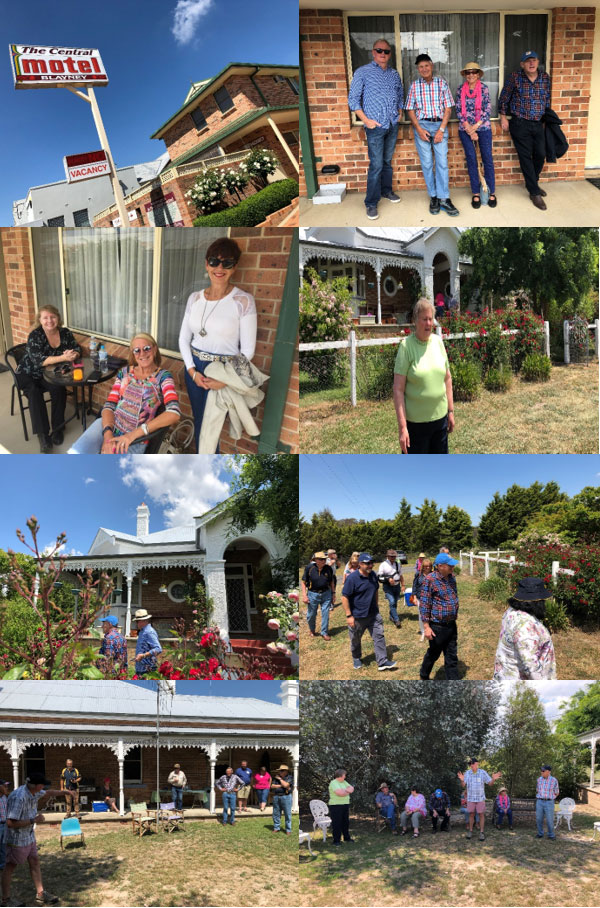 On the Saturday afternoon we visited a local farm where we were taken on a tour to explain the current situation in the area. There had been some recent rain and the fields all looked quite green, but it was explained to us that this is quite deceptive, as it is just surface grass. The subsoil is still very dry and this grass (and weeds) will burn off very quickly. Unless they receive more substantial rain in the next two months the land will be dry and barren again very quickly.
We had a casual afternoon with many local Rotarians and then visited a beautiful local nursery that will be devastated if there is not further rain. We then enjoyed a wonderful dinner at one of the Rotarian's home where 30 people enjoyed wonderful country hospitality.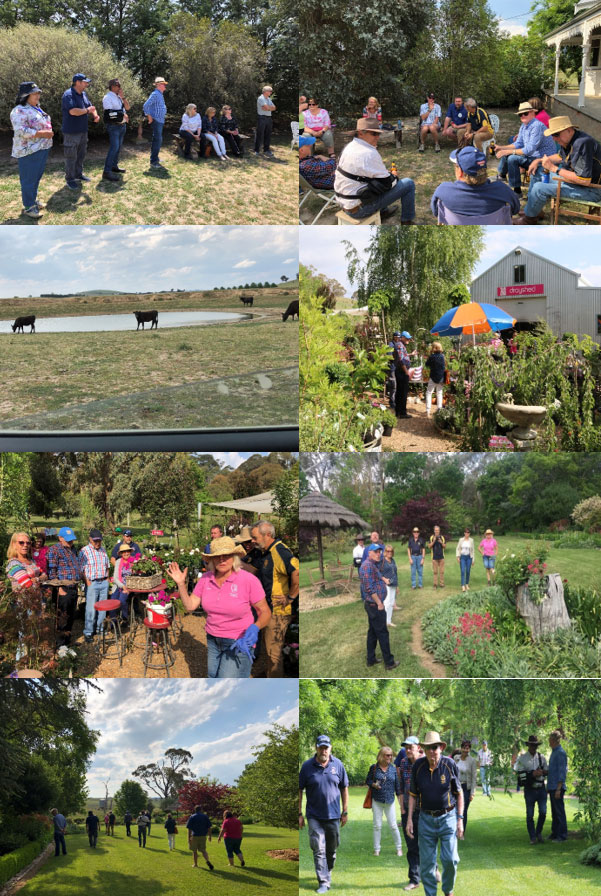 On the Sunday morning we helped out at the local Blayney Farmer's Market, providing bacon and egg rolls and sausage and onion rolls FREEE of charge to everyone! This was greatly appreciated! We also had kid's care packs to hand out to the children that we had purchased through Care4Kids Sutherland Shire. The look on the faces of the children when they realised that we were giving them a gift and they didn't need to pay for them was priceless!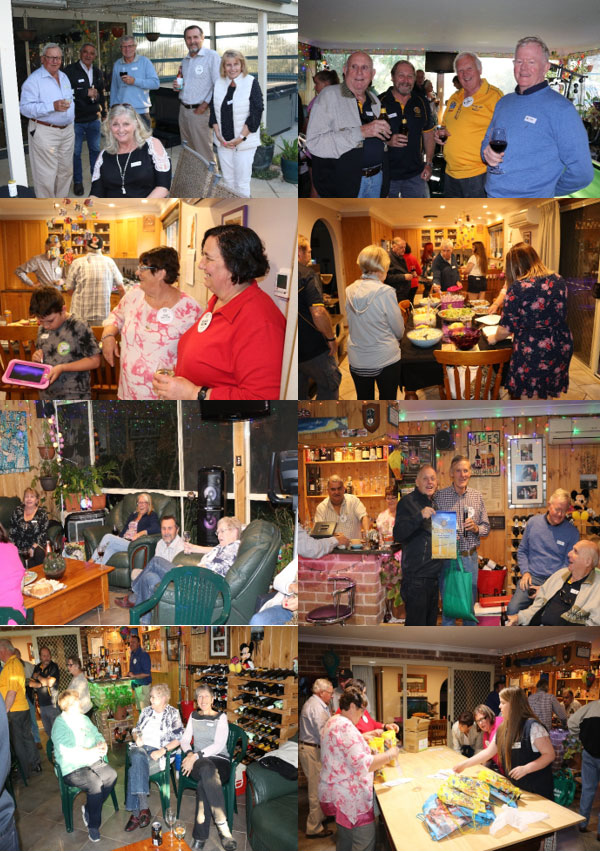 Many locals also came up and spoke to us about how they were handling the drought. Typical of many country people, most of the people said that they were OK and that others were doing much worse than them! However, when you start talking to them a few things came out:
1. Many people are not able to access government and community funds that are available as they either have a small income that excludes them, or they find the paperwork too difficult!
2. A lot of breeding stock has been sold off so there are many more problems to come as it takes 3-5 years to rebuilt breeding stock
3. The cost of petrol, hay and other farming necessities has risen enormously
4. The recent rain has bought many weeds and they can't afford the weed kill
5. If there is not more substantial rain before January things will be dire by June 2019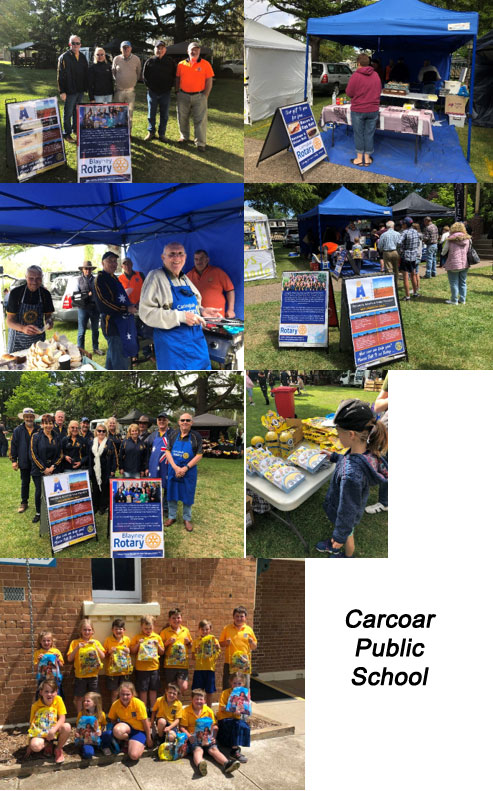 On the Monday morning we met with a local vet to see what help could be offered through the Sutherland Dog Club. Enquiries will be made further west through her contacts to see if either medical treatment or food would be best to be offered to farm dog owners.
Care packs were distributed via Blayney Rotary to small outlying schools with much delight from the children.
We have invited Blayney Rotary to visit our club and be home hosted in February so they can attend our market too!
We will return to Blayney in Easter 2019 to hand out easter eggs and FREE hot cross buns at their market! It will also be a great opportunity to review the current situation to see what other help we can provide.
This is just the beginning!
Categories: None