| | |
| --- | --- |
| Posted on September 12, 2019 at 2:50 AM | |
Rotary Club of Sydney Cove has been undertaking a support program for farmers in the Lightening Ridge area over the past three years. Initially it involved a team of RCSC members going to Lightening Ridge and assisting farmers who were 'doing it tough' undertake renovations and providing amenities in their homes to allow them to live in better circumstances - there was also a social dimension to this activity beyond the physical home improvement activities.
As the drought has worsened, however, the RCSC has teamed with Rotary Club of Lightening Ridge to deliver relief to families in difficult circumstances. Over the past year the club has sent a total of $18,000 through RCLR, including a District Grant of $9,000.  The funds were used to purchase food and other necessities in Lightening Ridge to distribute as care packages to needy families. The funds were matched by those of the Rotary Club of Lightening Ridge, who with the assistance of Michael and Gunilla Austin (who until recently was the Rural Champion on our Community Service Committee) distributed the packages to needy families in the area.
Michael Austin, who recently moved to the NSW North Coast was our Rural Champion on our Community Service Committee, and travelled to Lightening Ridge in May to assist the RCLR distribute relief to those who needed it.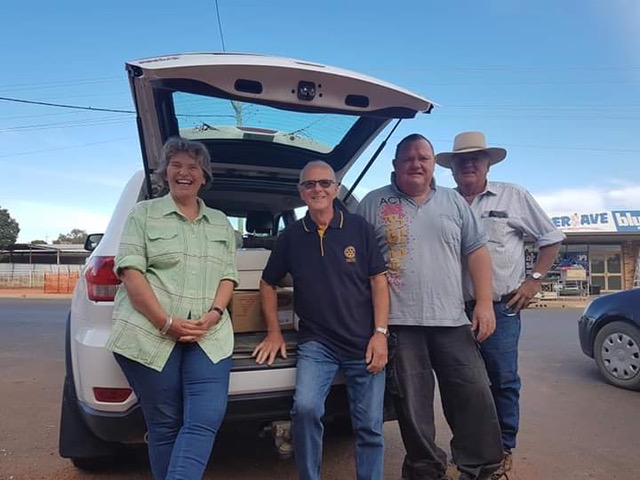 Categories: None